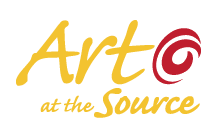 Two weekends of open studios: June 4-5 & 11-12, 2022
This year I will be guest of Michelle Hoting with another guest, Jamie Luoto. Their bio's are below
New Images for 2022 Open Studios!
---
Michelle Hoting's designs are a direct reflection of nature. Her pieces reveal the beauty of the earth that created the materials she uses. Her work incorporates metalsmithing and lapidary (stone cutting) techniques utilizing silver, copper, stone, flora and antique finds. "When I work with these materials I'm interested in how to integrate the natural world into a wearable piece of art; creating a marriage of form and function."
Michelle was destined to be a lapidary (stone cutter) and jeweler. Her grandfather cofounded the Corpus Christi Gem and Mineral Society and she grew up surrounded with his rocks and stories of her mother and grandfather rockhounding on the King Ranch in Texas. It wasn't until she was at UT Austin that she ended up in the jewelry business thanks to her favorite Geology professor.
Michelle Hoting has been in the jewelry industry since 1991. She has worked as a jeweler for Cartier and manager for Bulgari and with her background in repairing and refurbishing antique jewelry she managed the repair department of a prominent antique jewelry firm. She majored in both Fine Arts and Geology at The University of Texas at Austin, attended the Gemological Institute of America focusing on diamond grading and colored stone identification and studied metalsmithing at the Glassell School of Art.
---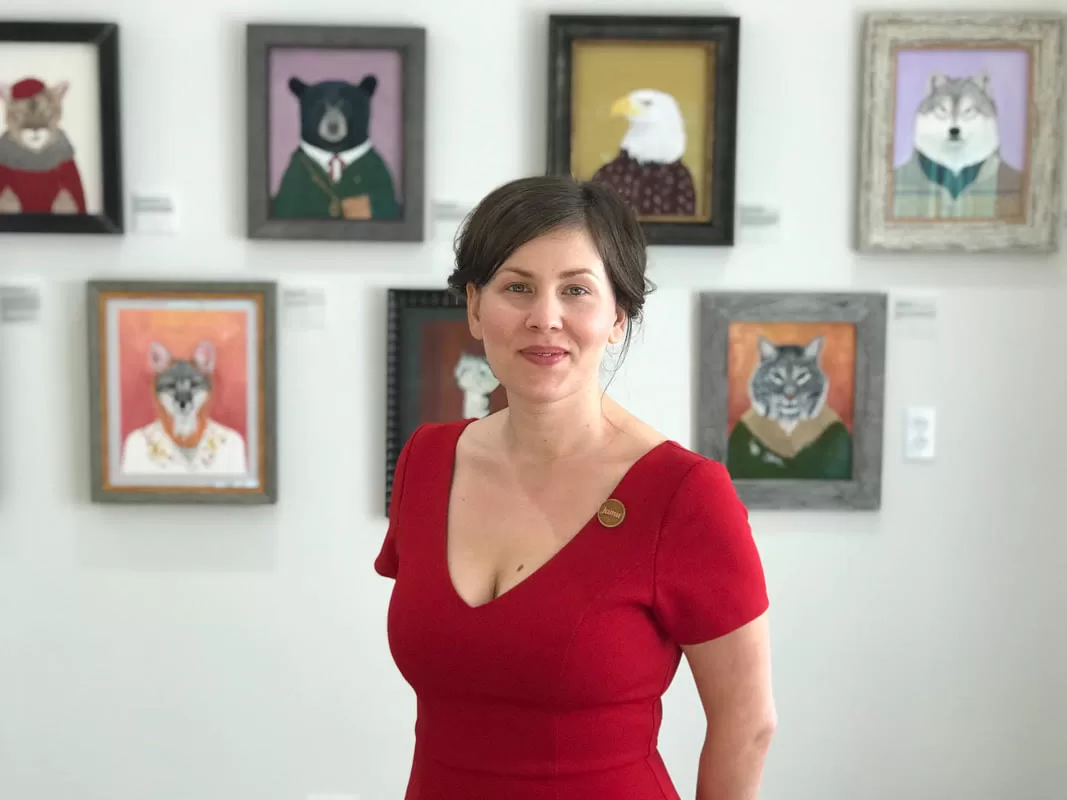 Jamie L. Luoto's ongoing series of animals are anthropomorphically presented as if they were portraits of kith and kin. The subject dominates the composition leaving little negative space; an approach that emphasizes the subject and reveals small painted details symbolic of the animal's life, such as a brooch or motif. Her style is largely influenced by the rich detail, flat surfaces, and bright and pure coloring of Persian Miniature painting, as well as by realism and detail from Germanic Renaissance portraiture.
Luoto is a conceptual portraitist exploring the ways in which our identity is shaped, both from within ourselves and by society at large. Her painting raises consciousness about issues that matter to her as a woman, a creative and compassionate person, and a lover of nature.
Luoto's painting, We Hunt the Doe, was a semifinalist for the Smithsonian Institution's Outwin Boochever Portrait Competition, 2022, and she was shortlisted for consideration in the 2018 and 2019 BP Portrait Award exhibition at the National Portrait Gallery in London, UK.
Luoto has exhibited in solo exhibitions at the Napa County Library in Napa and City Hall of Santa Rosa. Her group exhibitions include Identity Spectrum at Susquehanna Art Museum in Pennsylvania and Defining the Art of Change in the Age of Trump at The Center for Contemporary Political Art in Washington, D.C..
Originally from Minnesota, Luoto moved west after studying painting and drawing at The School of the Art Institute of Chicago and now lives and works in Healdsburg, CA.
---
Map you can use to find Studio 9 in Santa Rosa where I will be!