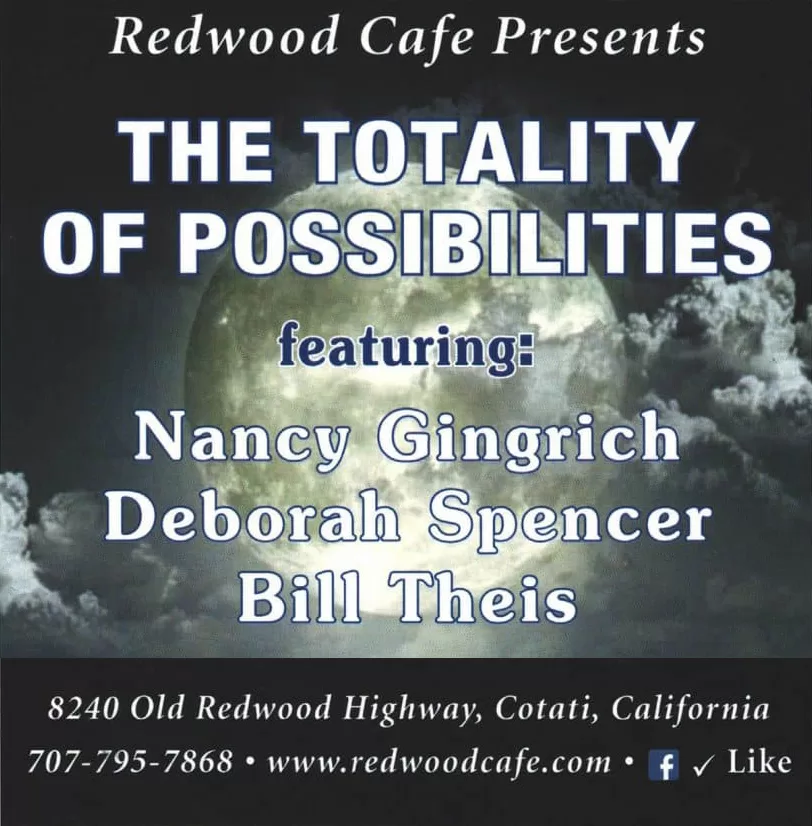 Welcome to my website!
Currently some of my work is in the gallery at the Redwood Cafe, 8240 Old Redwood Hwy, Cotati, open 9am-9pm.
I will be happy to meet you there, if you like, to discuss the art one-on-one and buy you a non-alcoholic beverage. Or show up and enjoy it on your own.
A link to my calendar is here LINK where you can be scheduled beforehand or just call/text me at (707) 861-0098‬ for a visit with short notice since it is only a 5 min walk to meet you. I have already had visits from about a dozen people! fun!
The show is entitled "The Totality of Possibilities" and also includes work from Nancy Gingrich and Deborah Spencer.
The show is already open NOW but ends February 21.
Below is a preview shot: (when you go, look around the corner towards the bathroom for more of my art!)
---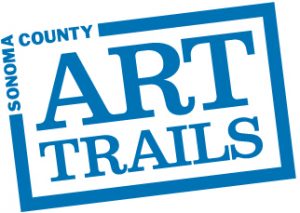 Thanks to all of you who visited my studio during Art Trails this year. I will have another open studio event June 4-5 & 11-12. Mark your calendars and stay tuned for details!
---
Please hit this link to fill out a contact fo

rm

where you can can chose to schedule a Zoom meeting if you prefer. Or just email directly using this link at the upper right of this web page.
A sampling of my art is below. More can be found in the

Galleries page. Enjoy!

Click on a thumbnail and at the bottom you will find these controls (on mobile you may see only the "^" to reveal the controls)


---
See our

Privacy Notice
Tags: #billtheis #cotati #art #artist #openstudio #openstudios #winecountry #sonoma #sonomacounty #visitsonomacounty #bayarea #bayareaart #bayareaartists #visitcalifornia #photography #naturephotography #northbay #artphotography #northbayphotography #sonomacountphotography #sonomaphotography