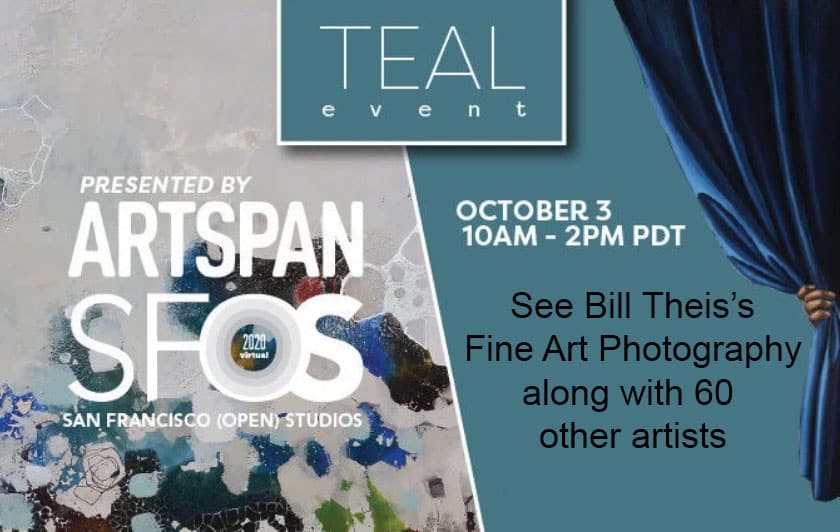 I will be standing by to discuss art face-to-face (virtually, of course!) just like a real open studio event, for example, Art Trails in Sonoma County. Besides me, there are over 60 other artists, many from Sonoma County, that can be visited simply by entering their "booth" and turning on your video. You may survey the event, but we will be in our booths from 10AM until 2PM on Oct 3. Start your booth touring experience by clicking the button below, which will open in a new tab so you can keep these instructions handy.
Once on the page, you will be asked to log in to visit the booths.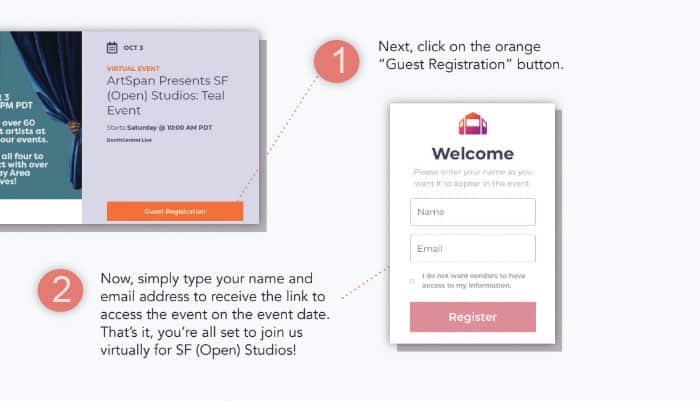 You are then greeted by the opening page: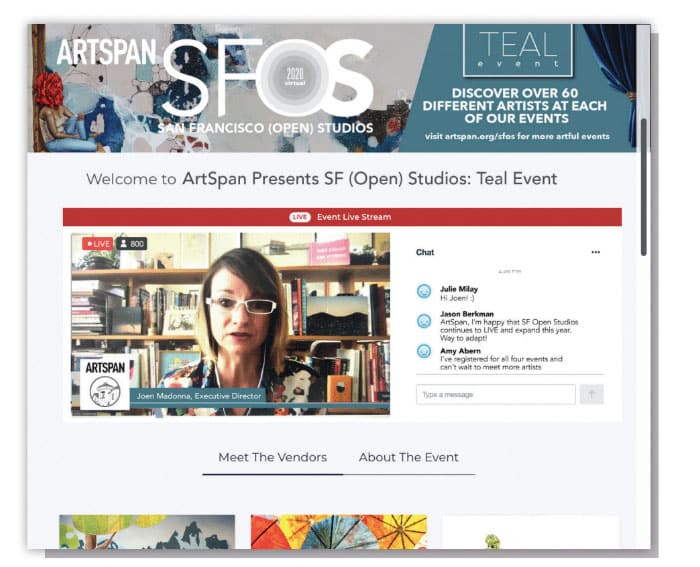 Wander around the booths… but please come visit me!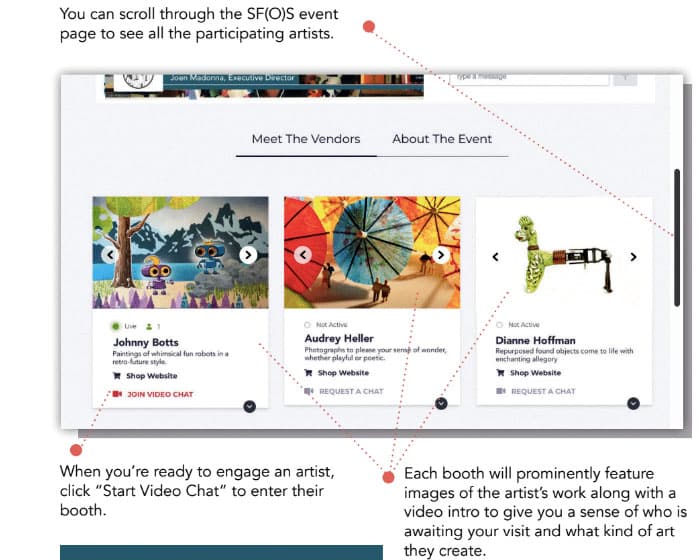 Finally, there are 3 other SFOS2020 events, each with over 60 Artists. Just follow this link to see all four events:
ArtLaunch, the SF(O)S Opening Celebration, Thursday, September 24 from 6:30 – 8PM will be a ZOOM meeting to kickoff SFOS2020!
PLUS Art Salons on select Wednesday evenings from 6:30pm – 8pm beginning September 16, 2020 via Zoom.
Art Salon 1: Wednesday, September 16 from 6:30PM – 8PM
Art Salon 2: Wednesday, September 30 from 6:30PM – 8PM
Art Salon 3: Wednesday, October 14 from 6:30PM – 8PM
Register and learn more by visiting artspan.org/sfos