I had two acceptances into EXPOSED 2022, which is a national photography exhibition produced by the Marin Society of Artists, juried by Ian Bornarth.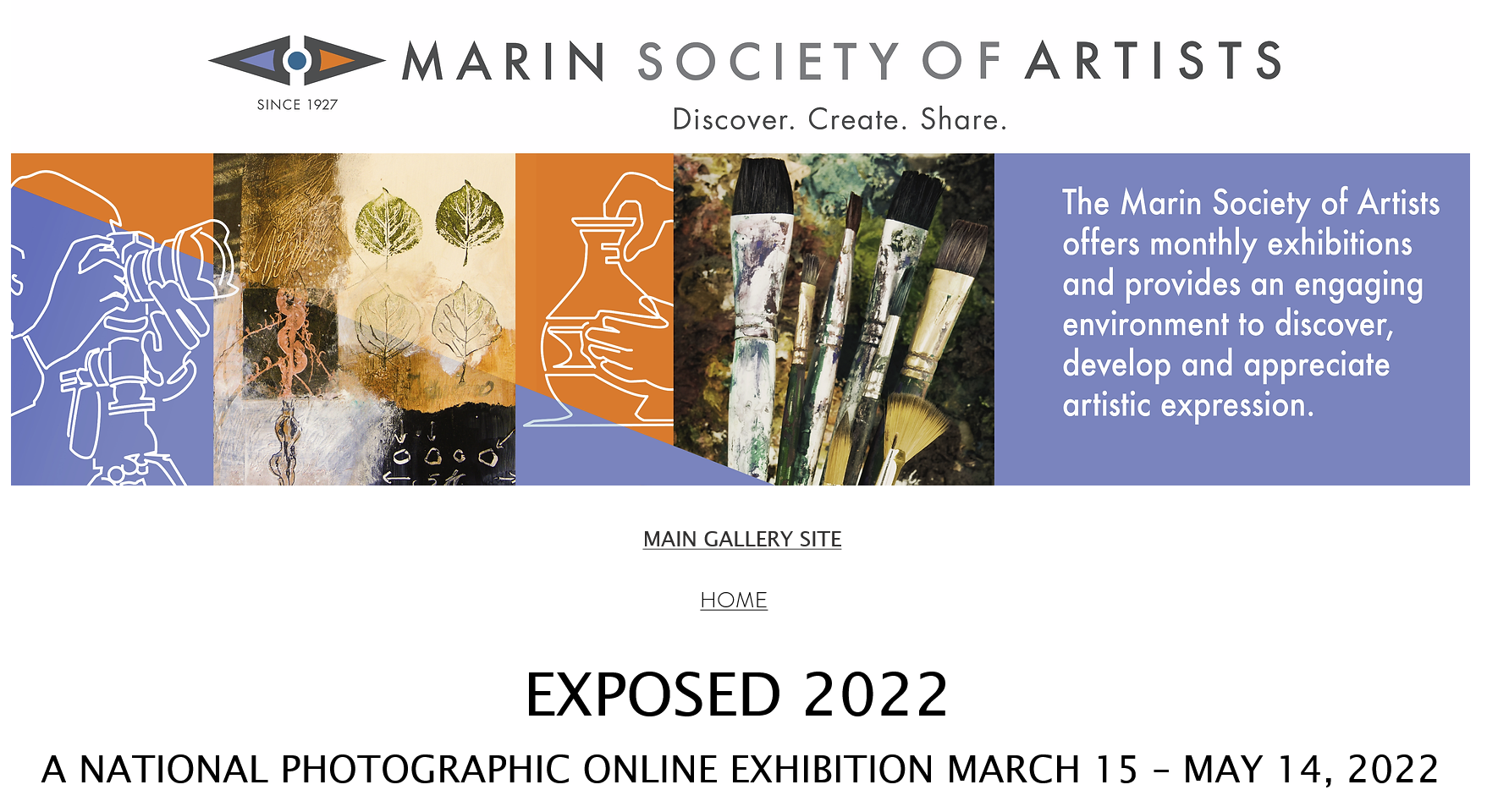 Here is a "slideshow" of the exhibit that starts with my work. You can rewind and see all of the 58 artist's work if you want.

The main website for the exhibit is LINK which is available during the run of the show from March 15 to May 14, 2022.