Corricks' at 637 Fourth St in downtown Santa Rosa champions Art Trails for Sonoma County. As I am a new artist, they invited me to participate in an exhibit of Photographic and Digital Art featuring photographers from Art Trails. I have three pieces to view. Drop by if your'e in the area as the exhibit at this moment is ongoing!
Yuccas in the gypsum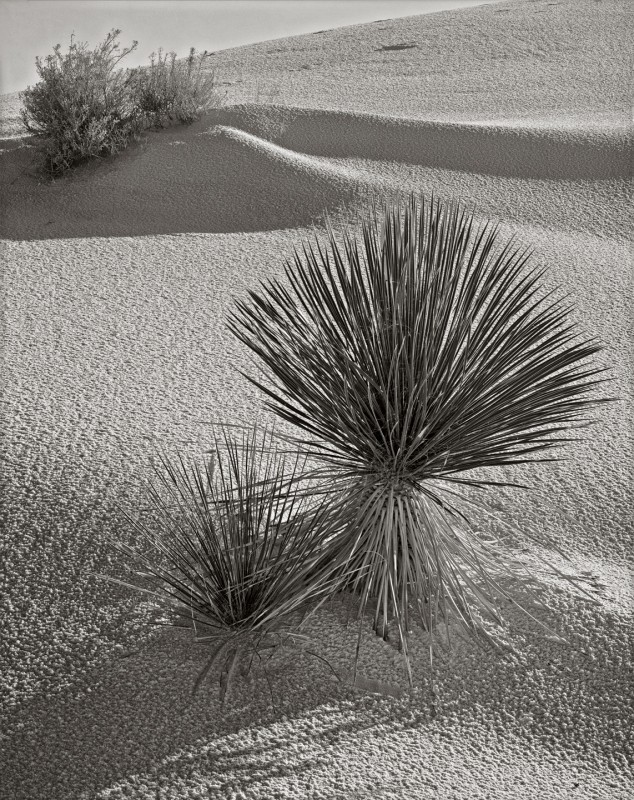 Image 4 of 5
Sculpted by wind and rain, the desert supports very few plants including these yucca. Instead of sand, this is the soft-as-talc gypsum, normally a rare constituent of sand because it is water-soluble, except here at White Sands National Monument near Alamogordo, NM, where this gypsum dune field is the largest of its kind in the world. Unlike dunes made of quartz-based sand crystals, the gypsum does not readily convert the sun's energy into heat, and thus can be walked upon safely with bare feet, even in the hottest summer months.