In Sept and Oct of 2022, I took a journey of over 10,000 miles in a new Jeep Wrangler Rubicon. I recorded GPS when I would go offroad or hike. Here are those maps: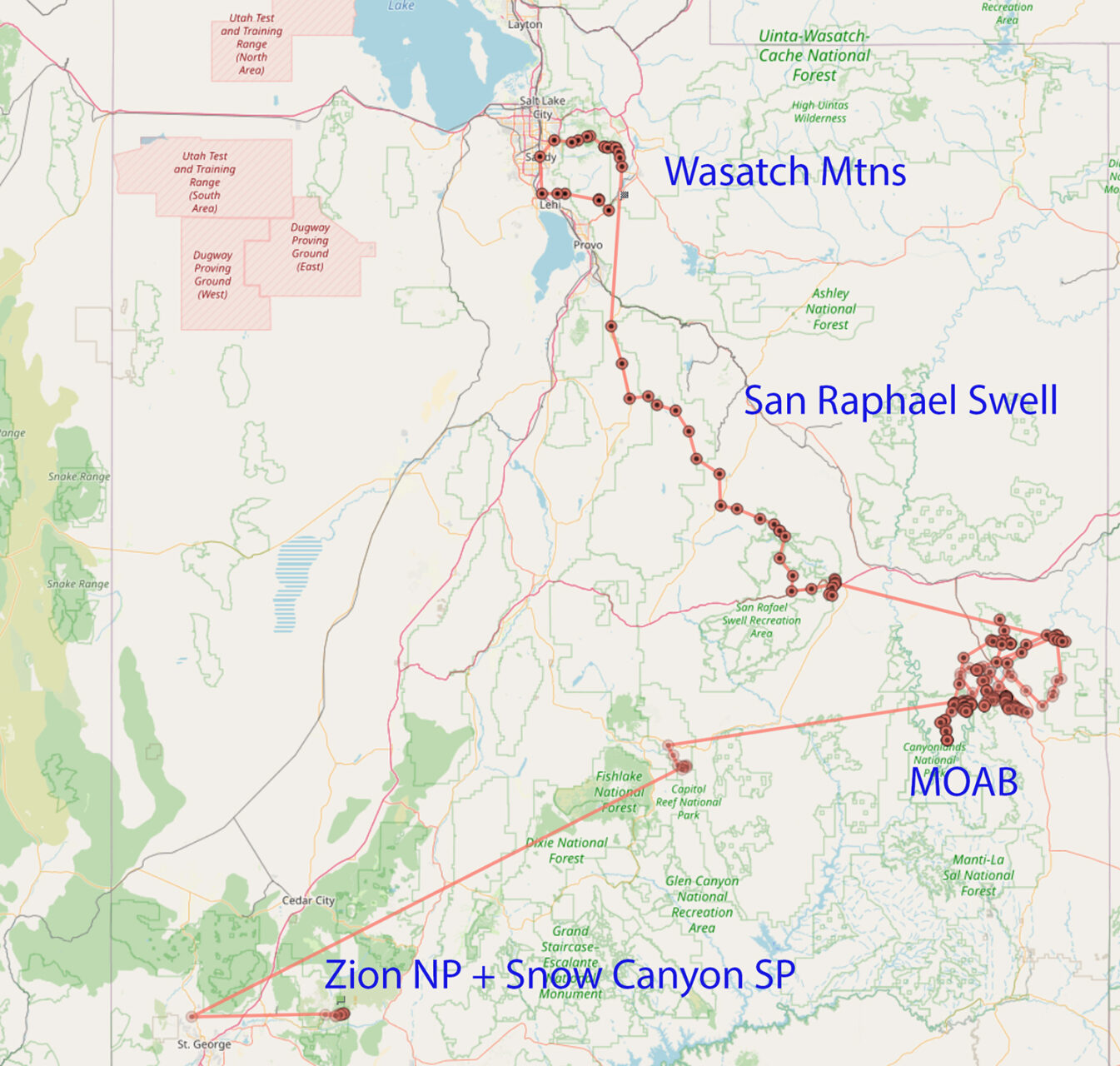 and here are images from that portion of the trip: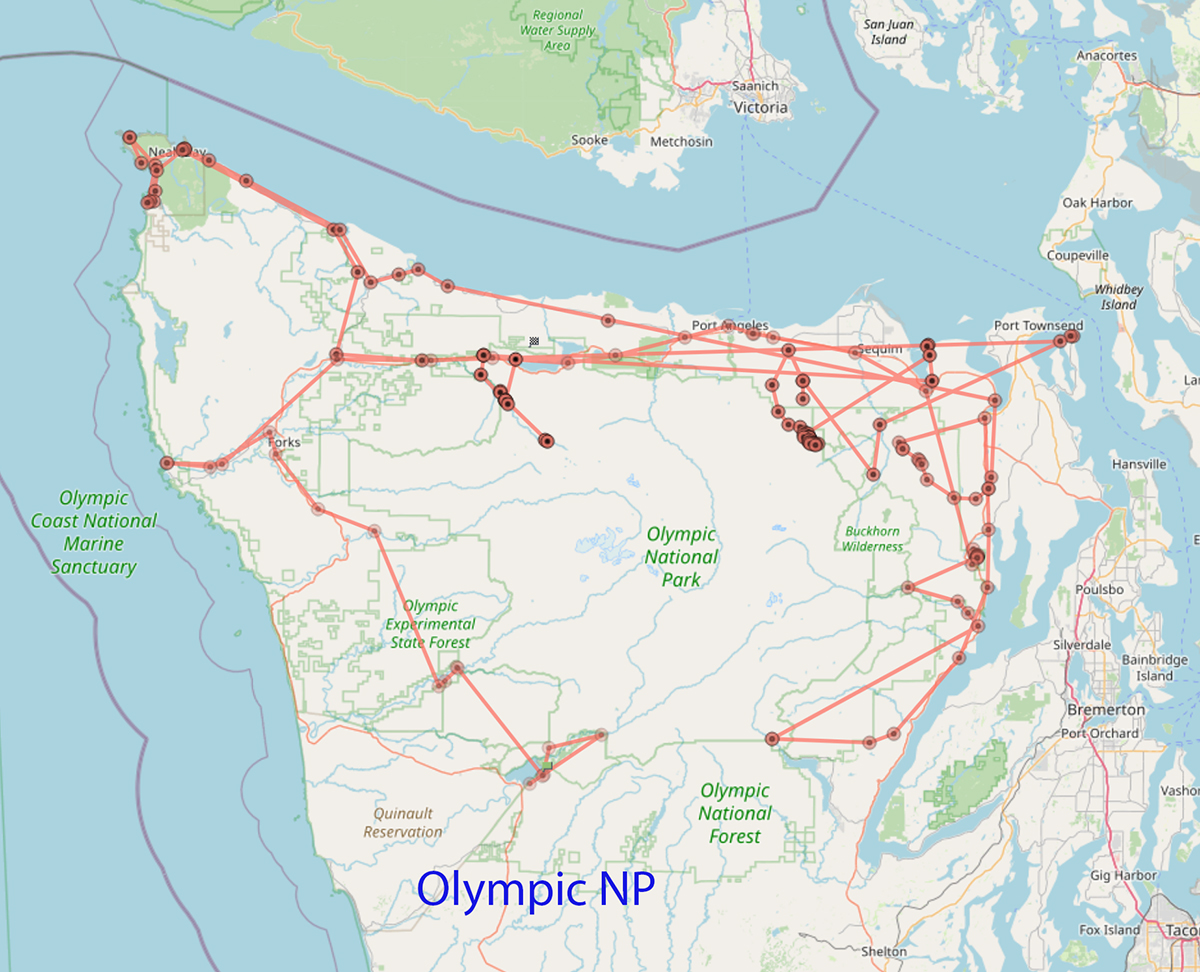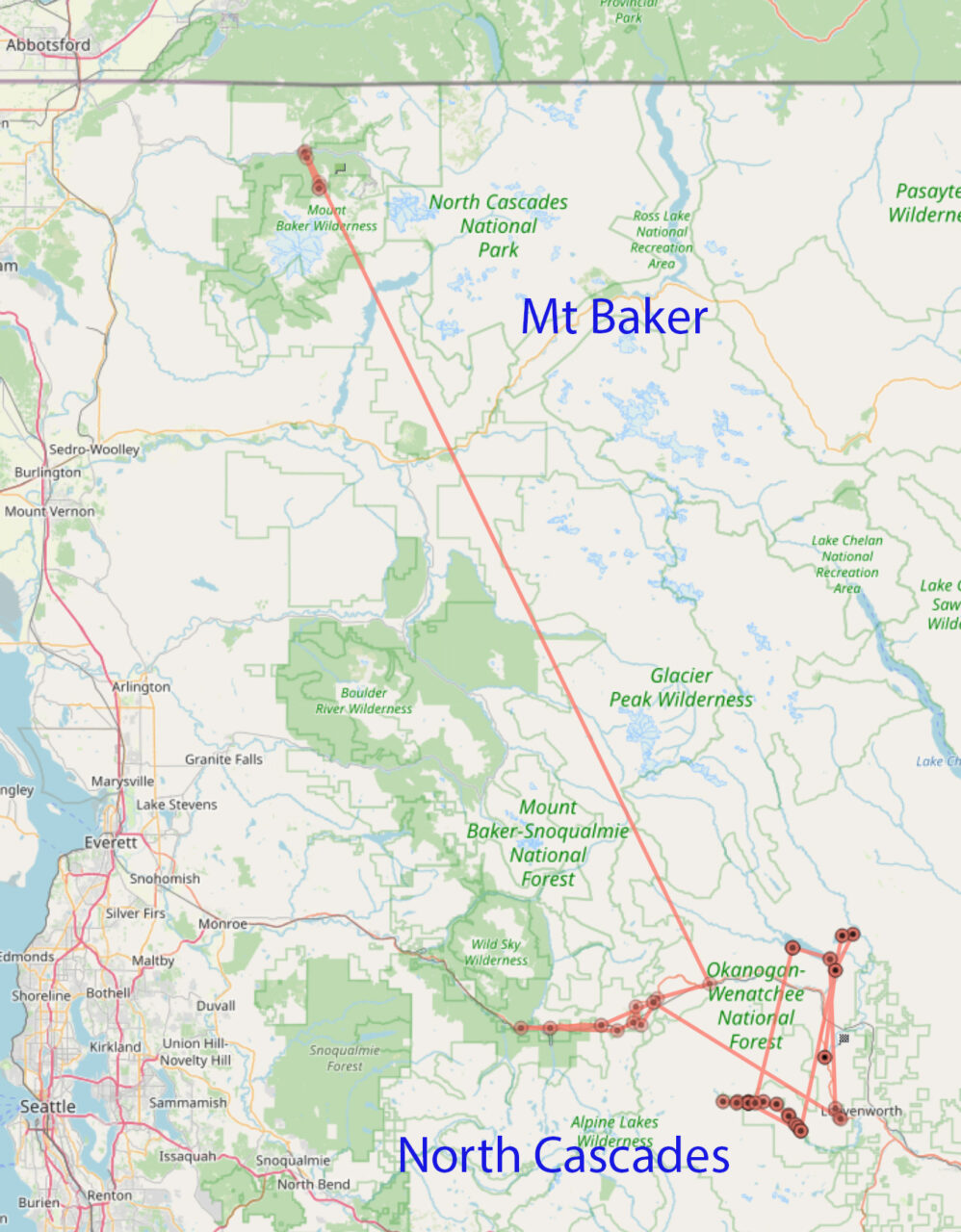 Followed by several days in Portland OR and Redmond OR before returning home to Sonoma County. Often I was pretty far offroad or on trail.