In Sept and Oct of 2022, I took a journey of over 10,000 miles in a new Jeep Wrangler Rubicon. I recorded GPS when I would go offroad or hike. Here are the images on the way to Moab:
On the Map this looks like travel from Las Vegas to Moab to the Wasatch Mountains: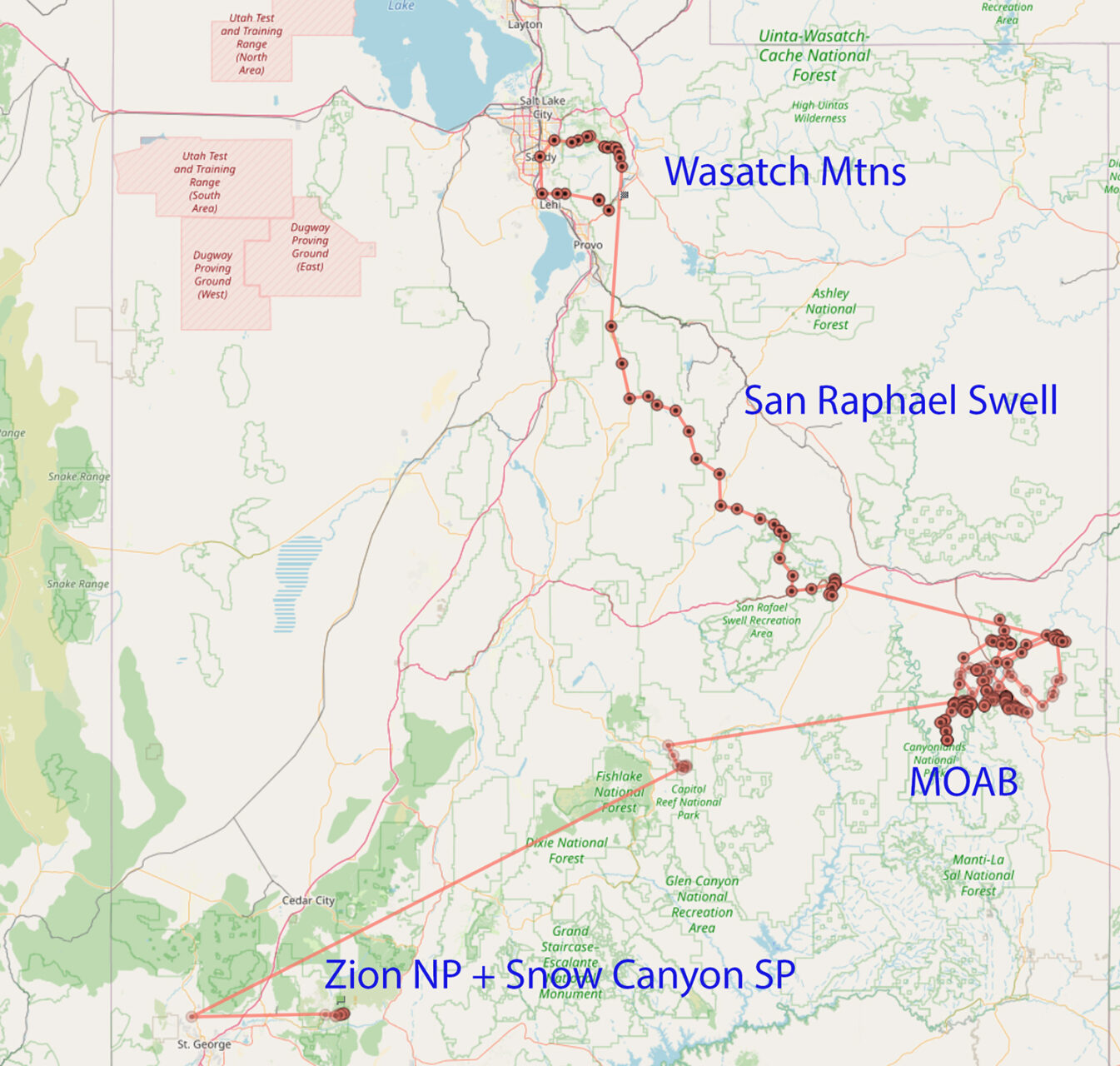 and here are images from Moab:
Then on the road to Washington state via Idaho and around the Olympic Peninsula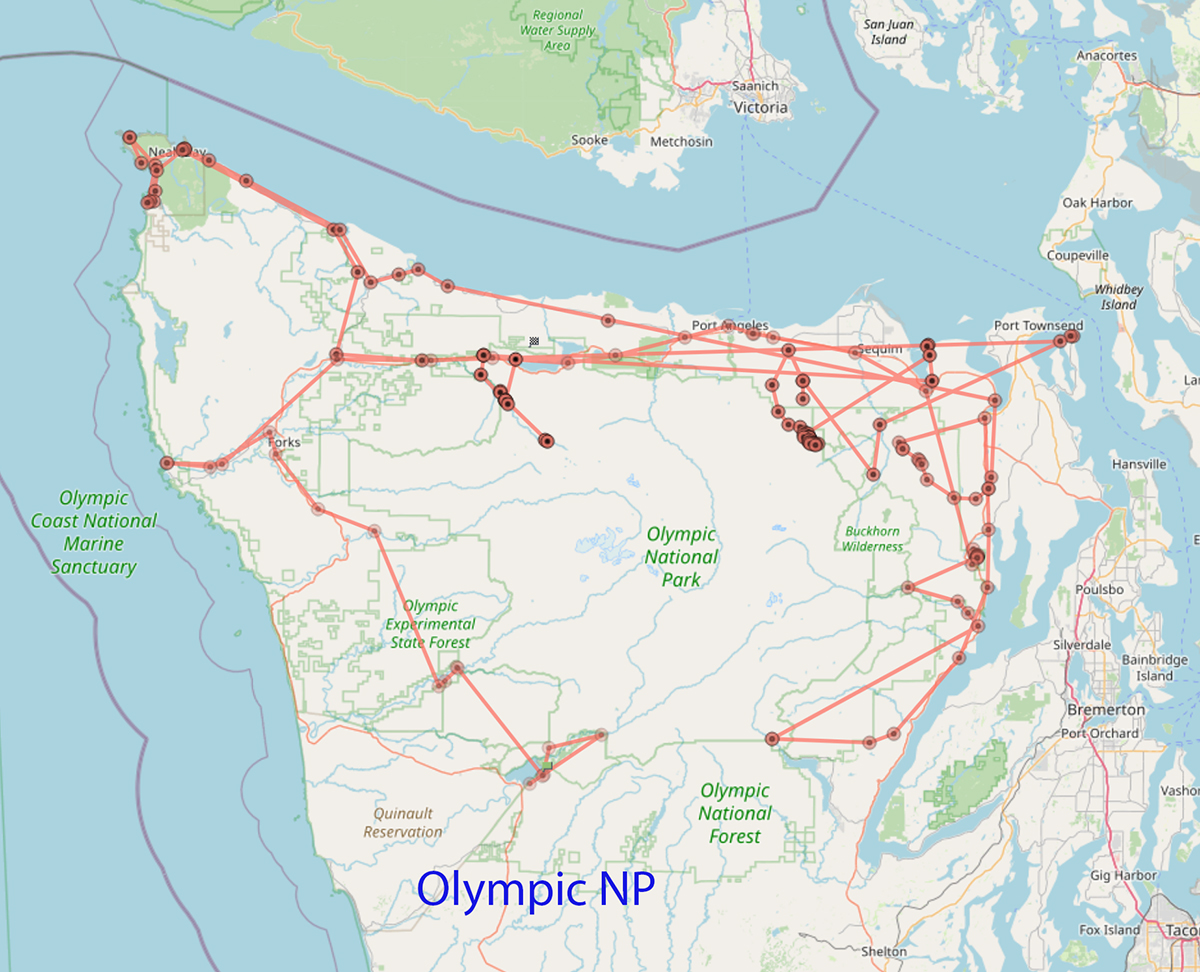 With these images captured in the Olympic Peninsula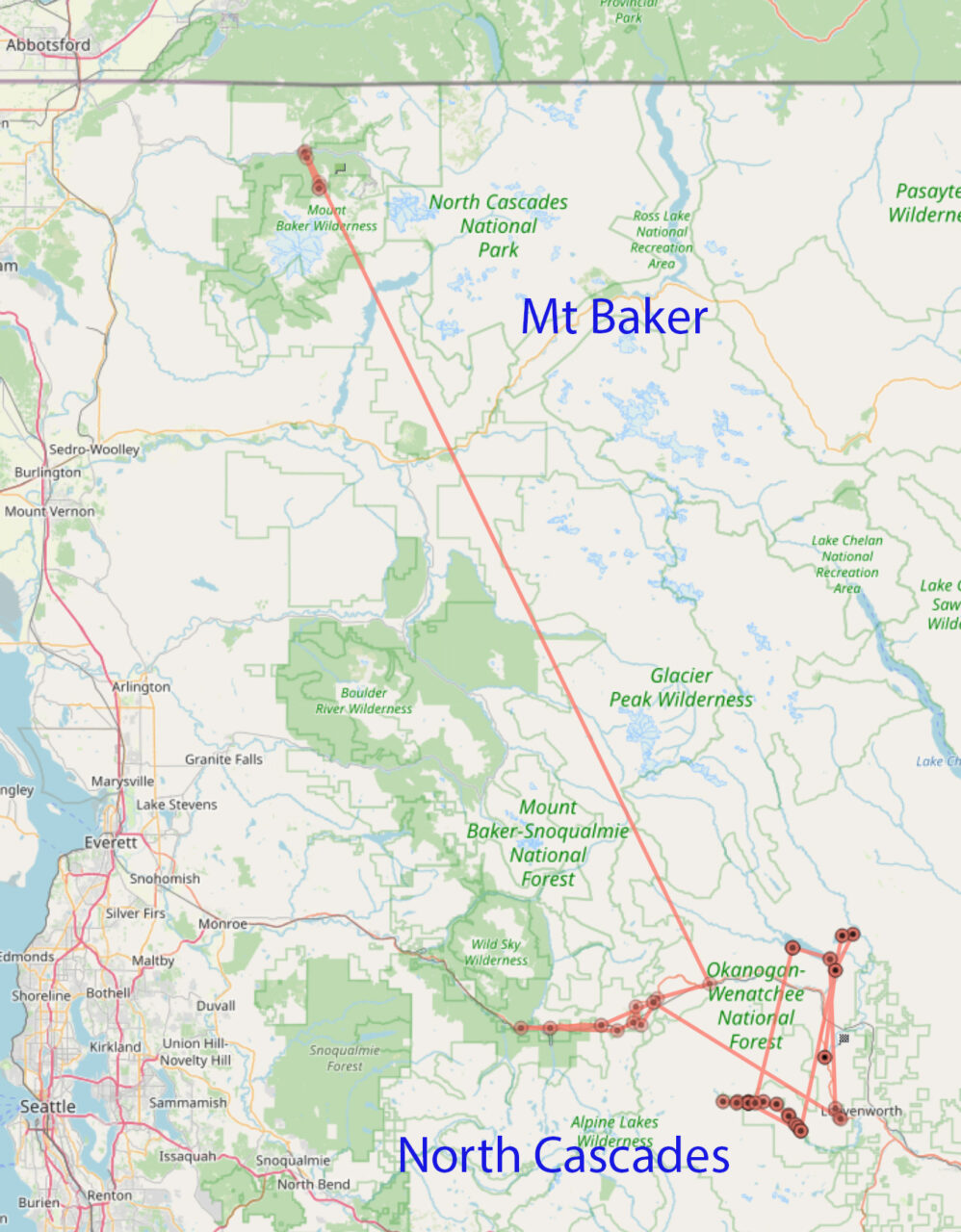 Followed by several days in Portland OR and Redmond OR before returning home to Sonoma County. Often I was pretty far offroad or on trail.